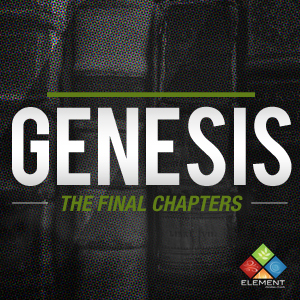 The book of Genesis has a groove to it. It runs from poem to song to narrative to poem to song.
The Book of Genesis has a unity to it that fits with the entire Torah (the Pentateuch or the first 5 books of scripture). There is a definitive strategy laid out and sometimes this leads to a narrative that isn't always smooth and uniform. This has led many people to assume that Genesis was written by different authors and is a disjointed mess.
For example, the short narrative about building the city of Babylon (Genesis 11:1-9) is almost entirely self-contained and shows little external relationship with other narratives within its immediate context…But the narrative plays a strategic role in the development of one of the major themes in the book: covenant and restoration. By placing a self-contained story between two genealogies the story actually shows the difference between what man desires "Let us make a name for ourselves" (11:4) and the central point of the patriarchal narratives--"and God said, "I will make your name great'" (12:2a). Thus the genealogies of "Shem" provide a narrative link between the story of the city of Babylon and the account of the call of Abraham.
Far from being disjointed, Genesis is a literary masterpiece that weaves all the scriptures themes together in wonderful unity.
If you want to watch the messages now, you can click here to go to our Vimeo sermon page.
OUR MISSION: To Glorify God by teaching and living out the Scriptures, transforming community into Gospel Community, and planting churches.